Vous ne rêvez pas ! League of Legends arrive dans une toute nouvelle version sur mobile et console.
Pour les 10 ans de League of Legends, Riot Games a parlé de ses autres projets, parallèles à son titre phare. Parmi ces nouveaux projets, le portage de LoL sur mobile et console. Ce jeu s'appellera League of Legends Wild Rift.
League of Legends arrive sur téléphone et console
Cela fait maintenant pas mal de temps que l'on entend des rumeurs concernant le portage de League of Legends sur mobile, sur console bien moins. C'est désormais officiel puisque Riot Games a officialisé l'arrivée de son MOBA sur les téléphones et les consoles.
Attention, il s'agira d'un tout nouveau jeu, totalement indépendant du jeu disponible sur PC. League of Legends Wild Rift est une copie de LoL PC mais dispose de pas mal de changements : moins de champions, moins de skins, une carte plus petite et un système de partie bien plus court.
La vidéo où Riot Games présente LoL Wild Rift
Avec ce portage, tous les joueurs pourront jouer à une version de League of Legends, qu'ils soient dans leur canapé ou dans les transports en commun. Au début, seuls 40 champions seront disponibles mais d'autres arriveront très vite.
« League of Legends: Wild Rift est un jeu d'arène multijoueur en ligne développé et édité par Riot Games sur Android, iOS et console. Les joueurs pourront vivre l'expérience compétitive et tactique de League of Legends en 5v5, tout spécialement repensée pour mobile et console. »
Riot Games (communiqué de presse)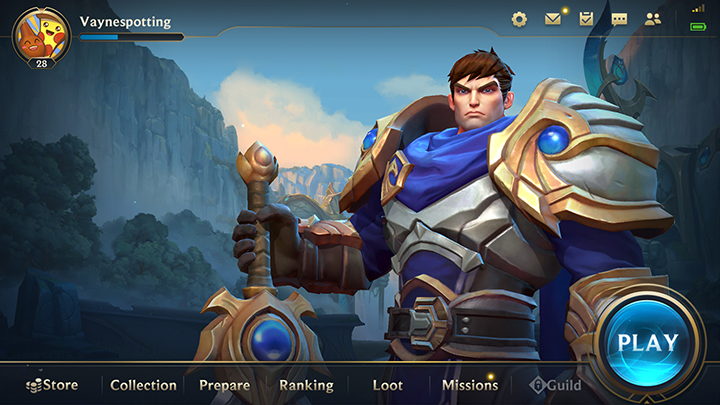 Il devrait y avoir Beta & Alpha d'ici la fin de l'année et une sortie officielle du jeu en fin d'année 2020 sur iOS, Android et console.