Riot Games a dévoilé un jeu du nom de code Project F. On ne sait pas grand chose de ce nouveau jeu mais cela pourrait être un RPG ou un MMO...
Pour les 10 ans de League of Legends, Riot Games a parlé de ses autres projets, parallèles à son titre phare. Parmi ces nouveaux projets, Project F. Il s'agit d'un nom de code pour un jeu dont on dispose vraiment de peu d'informations. Et pour cause, l'éditeur n'en a presque pas parlé.
Un MMO ou un RPG de League of Legends ?
Cela fait quelques temps que l'on parle de la potentielle arrivée d'un MMO sur League of Legends. Et si ce moment était arrivé ? Pour le moment, on ne le sait pas, mais certaines images montrées par Riot Games cette nuit nous font penser à un futur jeu type MMO ou RPG.
Officiellement, voici l'information dont nous disposons sur Project F.
« Project F est un nom de code temporaire désignant un jeu en début de développement. Il permettra d'explorer le monde de Runeterra avec ses amis. »
Riot Games (communiqué de presse)
C'est très maigre mais cela peut se comprendre si le jeu est en début de développement. Le côté MMO/RPG nous a tout de suite mis la puce à l'oreille lorsque l'on a lu que l'on pouvait explorer le monde de Runeterra avec ses amis. Ci-dessous, vous pourrez voir une image du jeu, issue de la vidéo des annonces de Riot Games.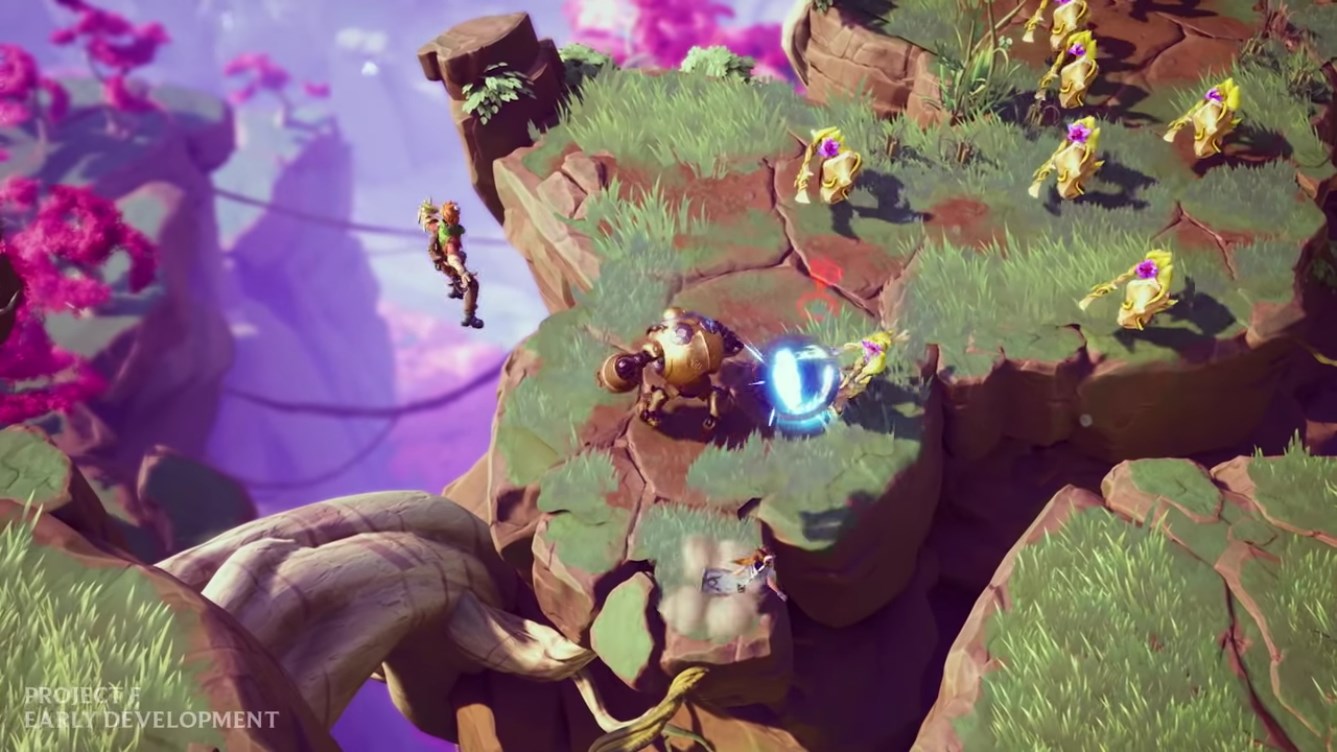 Sur cette image, on semble voir Blitzcrank et Ezreal...
Comme vous vous en doutez, aucune information quant à une date de sortie de ce jeu ni de date pour nous donner plus d'information. Il semblerait que ce projet soit vraiment un embryon et que Riot Games ait décidé de nous le montrer afin que l'on en sache plus sur leurs travaux en cours.