On le savait : Riot Games travaille depuis quelques temps sur un jeu de combat. Ce jeu porte actuellement le nom de Project L.
Pour les 10 ans de League of Legends, Riot Games a parlé de ses autres projets, parallèles à son titre phare. Parmi ces nouveaux projets, un nom portant temporairement le nom de Project L. Il s'agit du fameux jeu de combat dont Riot Games avait parlé durant l'EVO 2009. Son nom définitif est encore inconnu étant donné que le développement est loin d'être fini à en croire l'éditeur.
Le jeu de combat de Riot Games
Il n'est pas étonnant que Riot Games sorte un jeu de combat. Comme on vous l'expliquait dans un article récapitulant les différents projets de l'éditeur il y a quelques jours, un jeu de combat était dans les petits papiers. En 2016, Riot Games a racheté Radiant Entertainment, ayant développé Rising Thunder, un jeu de combat. Un versus-fighting made by Riot Games était donc attendu ! Cependant, que les fans de versus restent calmes, on dispose encore de maigres informations.
Officiellement, voilà ce que dit Riot Games à propos de son futur jeu de combat.
« Project L est un nom de code temporaire désignant un jeu de combat prenant place dans l'univers de LoL. Ce jeu est en début de développement et aucune information supplémentaire n'est disponible à ce stade. »
Riot Games (communiqué de presse)
Dans la vidéo des annonces de Riot Games, on a pu voir une image d'un combat entre Darius et Katarina. Aucun doute, ce jeu de combat utilisera les champions de League of Legends afin que les fans de la licence ne soient pas dépaysés !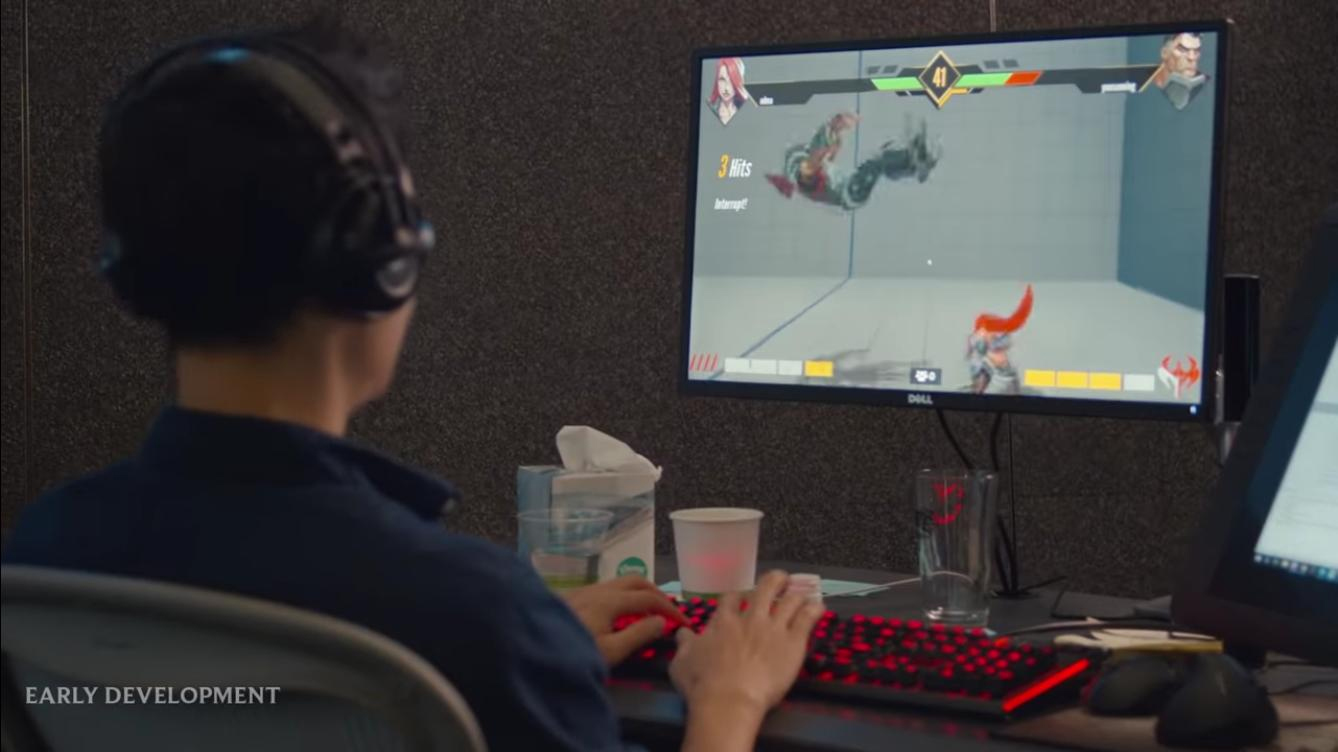 Jouer Darius et Katarina en versus-fighting ? Ce sera bientôt possible !
Aucune information concernant une potentielle date de sortie et aucune information sur une date ultérieure où Riot Games nous divulguera plus de détails concernant ce jeu. On vous tiendra au courant !