Le patch 0.9.1 de Legends of Runeterra arrive, il apporte de nouveaux plateaux et gardiens ainsi que des corrections de bug, mais pas de changements d'équilibrage.
Après le patch 0.9.0 de Legends of Runeterra qui était une mise à jour d'équilibrage, le 0.9.1 n'apporte que de simples améliorations d'interface et des corrections de bugs, en plus de deux nouveaux plateaux et un nouveau gardien.
Afin de retrouver l'intégralité des changements, nous vous invitons à vous rendre sur le patch note officiel.
Nouveaux plateaux sur Legends of Runeterra
Alors qu'il existe déjà 6 plateaux achetables en jeu avec des pièces d'or (via de l'argent réel), deux nouveaux viennent s'ajouter à la boutique. Vous pourrez ainsi jouer sur un board customisé à l'effigie de Jinx ou de Garen, si vous êtes prêts à y mettre le prix.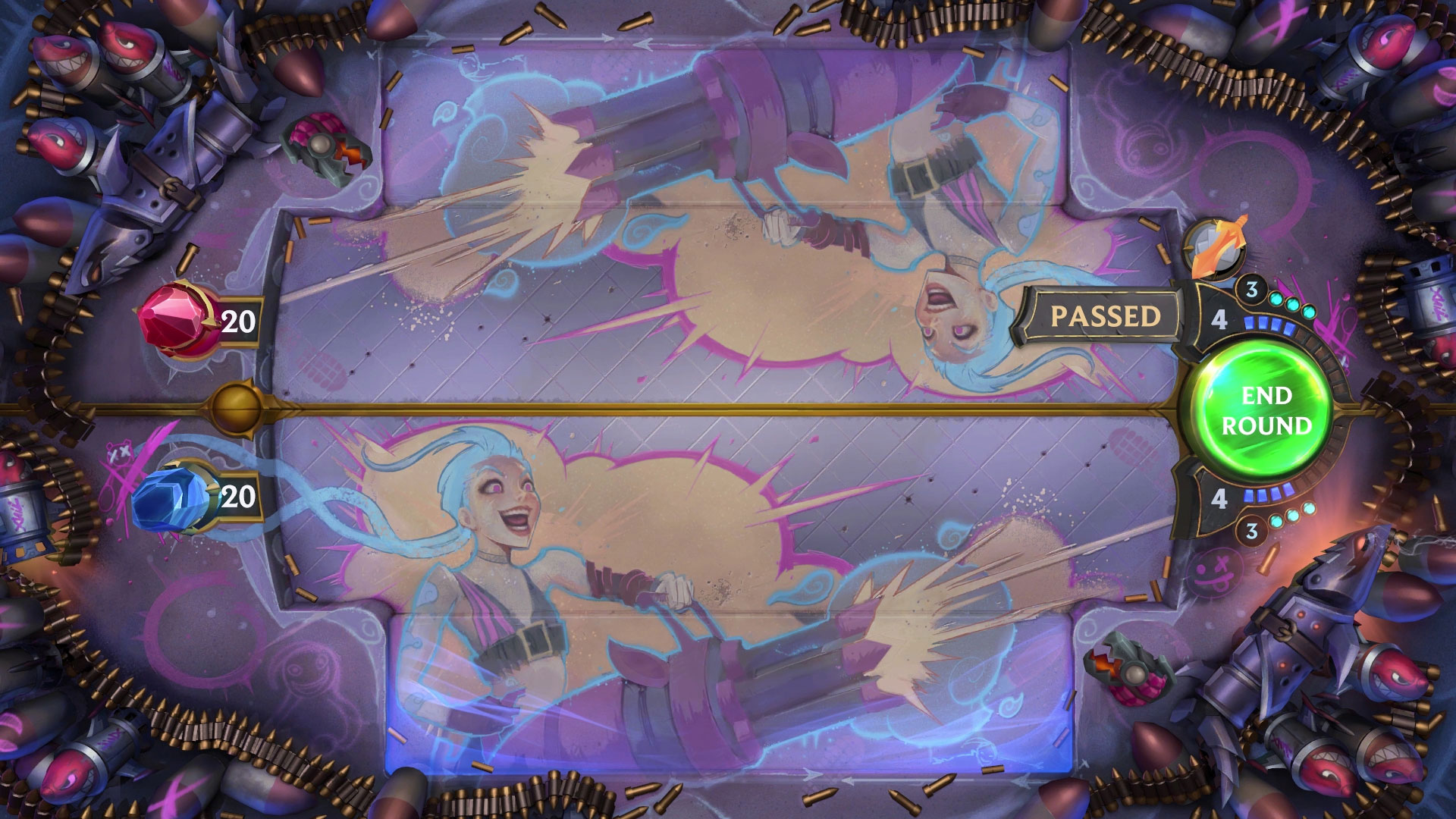 Le plateau de Jinx.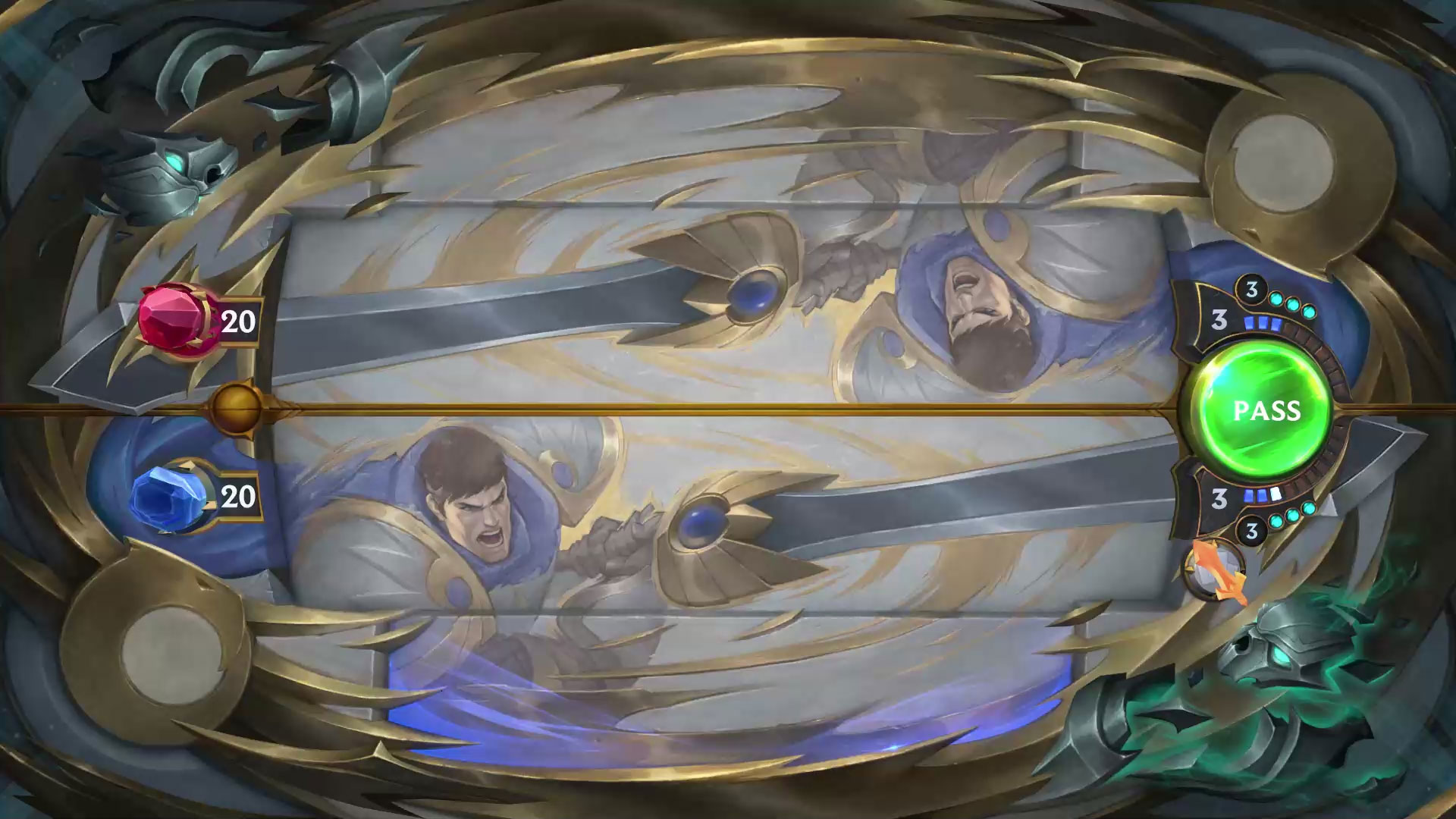 Le plateau de Garen.
Nouveau gardien sur Legends of Runeterra
Outre les nouveaux plateaux, un nouveau gardien fait son arrivée : le sbire de League of Legends.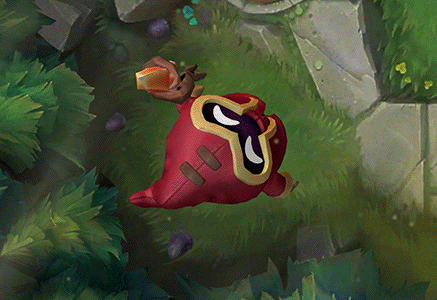 Accélération des animations
Riot Games a décidé d'améliorer la réactivité du jeu, en accélérant plusieurs animations pour rendre les parties un peu plus rapides et rendre le ressenti des joueurs plus agréable. Ils ont ainsi augmenté la vitesse d'animation et réduit le temps de délai entre chaque action pour les événements suivants :
Invoquer des unités
Piocher des cartes
Placer des unités en phase d'attaque
Lancer des sorts rapides et lents
Lancer des sorts instantannés
Déplacement du jeton d'attaque au début de chaque round
Autres changements
Outre ces changements, Riot a augmenté légèrement l'XP obtenue lors des défis entre amis, en instaurant un cap de 5 parties (pour éviter que les gens en abusent pour de l'XP rapide). Enfin, ils ont corrigé beaucoup de bugs. Retrouvez l'intégralité de ces changements sur le patch officiel.
Ce patch devrait être déployé ce mardi 3 mars vers 18h30.