En marge de sa conférence annuelle, The Pokémon Company a annoncé l'arrivée de Pokémon HOME, la nouvelle application de transfert de Pokémon entre les différents jeux.
Il sera bientôt possible de récupérer les Pokémon de tous vos jeux. Par le passé, c'était la Banque Pokémon qui était chargée de faire le relais entre les différentes version de Pokémon, permettant de conserver ses créatures favorites. Mais le système était limité aux jeux sur consoles portables, excluant donc une grande partie des joueurs. The Pokémon Company a annoncé lors de sa conférence annuelle l'arrivée de Pokémon HOME, la nouvelle application qui permettra de prolonger l'aventure avec ses Pokémon, peu importe leur jeu d'origine.
Pokémon HOME permettra en effet de se connecter avec la Banque Pokémon, pour récupérer les anciens Pokémon sur les versions 3DS, mais également avec les versions Pokémon Let's Go et aussi avec Pokémon GO ! Il sera donc possible de regrouper toutes ses captures en un seul endroit.
L'application sera également compatible avec Pokémon Épée et Bouclier qui sortiront en fin d'année, et il sera possible de transférer toutes ses créatures dans les nouvelles versions. TCPi prévoit également de rendre tous les futurs jeux de la franchise compatibles avec Pokémon HOME.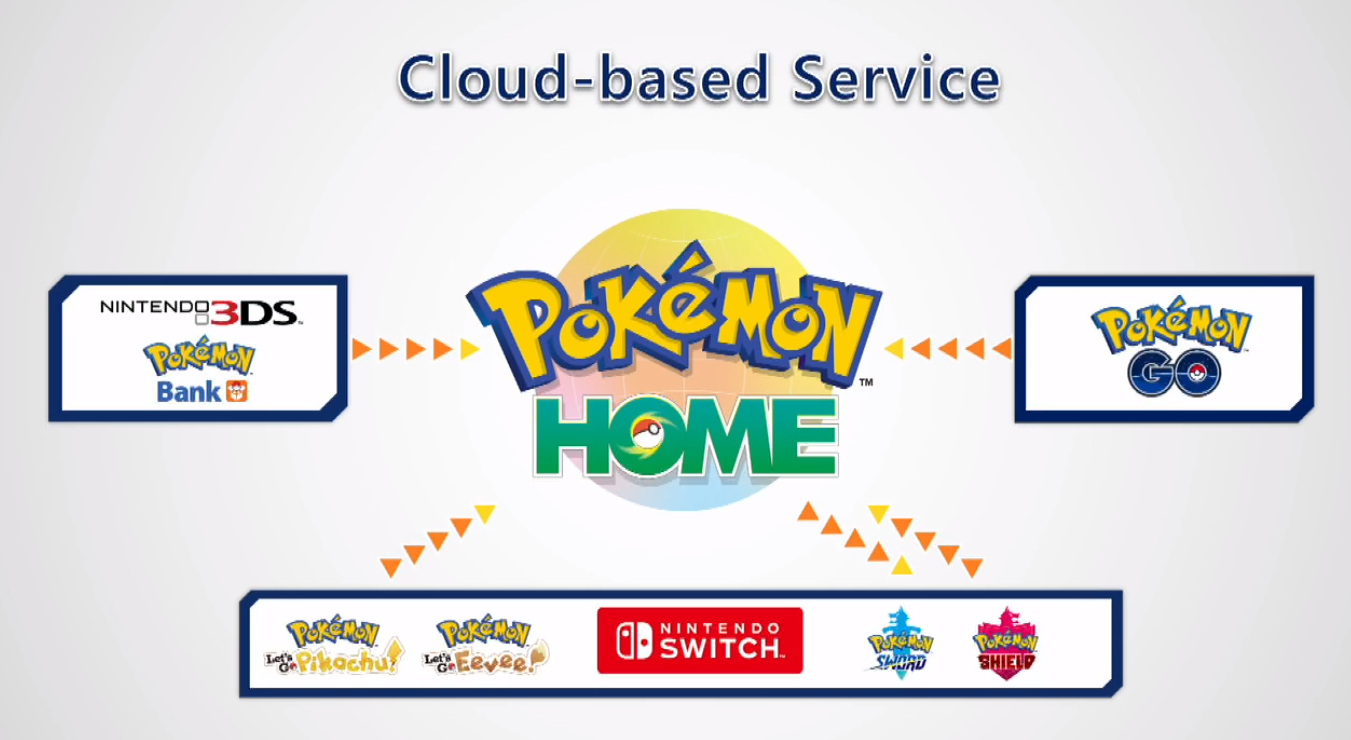 L'application Pokémon HOME est prévue pour le début 2020 sur Nintendo Switch, Android et iOS. Est également envisagé une option pour permettre aux joueurs d'échanger leurs Pokémon, même si celle-ci ne sera pas présente au lancement.