Découvrez Slay the Spire, un jeu disponible en Early Access sur Steam mélangeant jeu de cartes et rogue-like.
Disponible depuis novembre sur Steam, Slay the Spire est un jeu de Mega Crit Games qui fusionne jeu de cartes et rogue-like, le tout dans un univers fantastique rempli de monstres
Dans Slay the Spire, construisez vos decks, lancez-vous dans des donjons, explorez les pièce par pièce, choisissez votre chemin, combattez des boss, récupérez de nouvelles reliques et passez à l'étage suivant !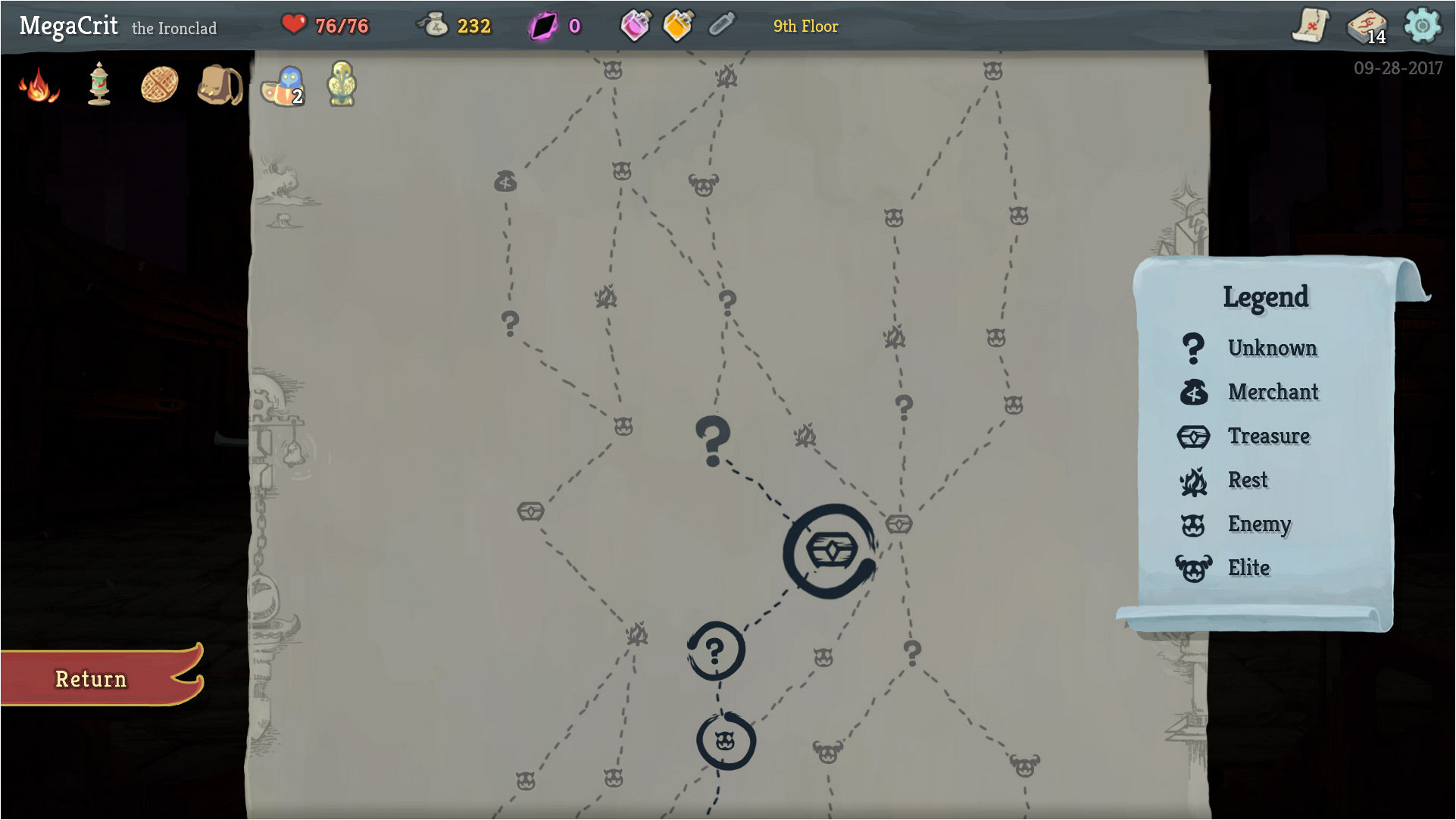 Crédit image : Mega Crit Games
À chaque intersection, un nouveau choix s'ouvre à vous : quel chemin allez vous prendre ? Celui s'ouvrant vers un ennemi basique ou un Elite ? Préférer le danger au trajet facile pour espérer avoir de meilleures récompenses ? Soyez préparez à chaque eventualité, car le chemin jusqu'au boss risque d'être bien long !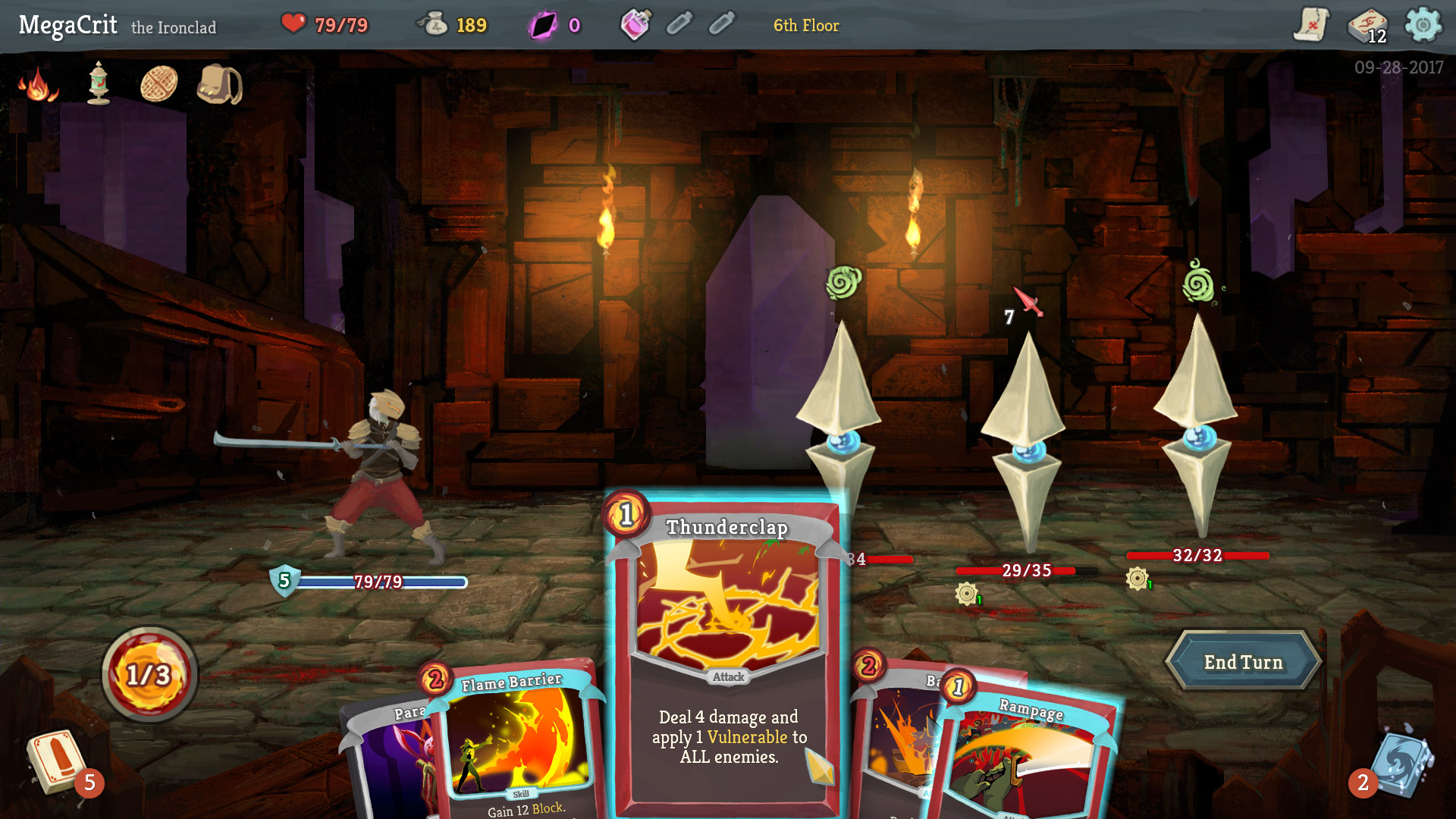 Crédit image : Mega Crit Games
Concentez vos dégâts sur un seul ennemi ou bien utilisez des dégâts de zone, protégez vous ou affaiblissez vos adversaires en les rendant Vulnérables ou Empoisonnés, ou bien faites tout ça à la fois en utilisant toutes vos cartes utilisables !
Choisissez vos cartes avec soin ! (Crédit image : Mega Crit Games)
Slay the Spire est un jeu disponible en français en Early Access : il peut donc être sujet à des bugs ou des modifications importantes. Actuellement uniquement disponible sur Steam, Mega Crit Games n'a pas encore donné d'indices si un portage consoles serait envisagé : il faudra sûrement attendre la sortie officielle sur PC pour avoir une réponse !