Après une très longue attente, la monture Conscience Collective débarque enfin dans World of Warcraft : Battle for Azeroth pour le patch 8.1 ! Mais le secret qui l'entoure est complexe, donc nous vous offrons ce guide pour l'obtenir.
Connue depuis cet été, la Conscience Collective avait été retirée des données de World of Warcraft lors du lancement de l'extension Battle for Azeroth. Pour le patch 8.1, Tides of Vengeance, le secret est désormais levé, permettant aux joueurs de se ruer en quête de cette nouvelle monture, aux capacités uniques.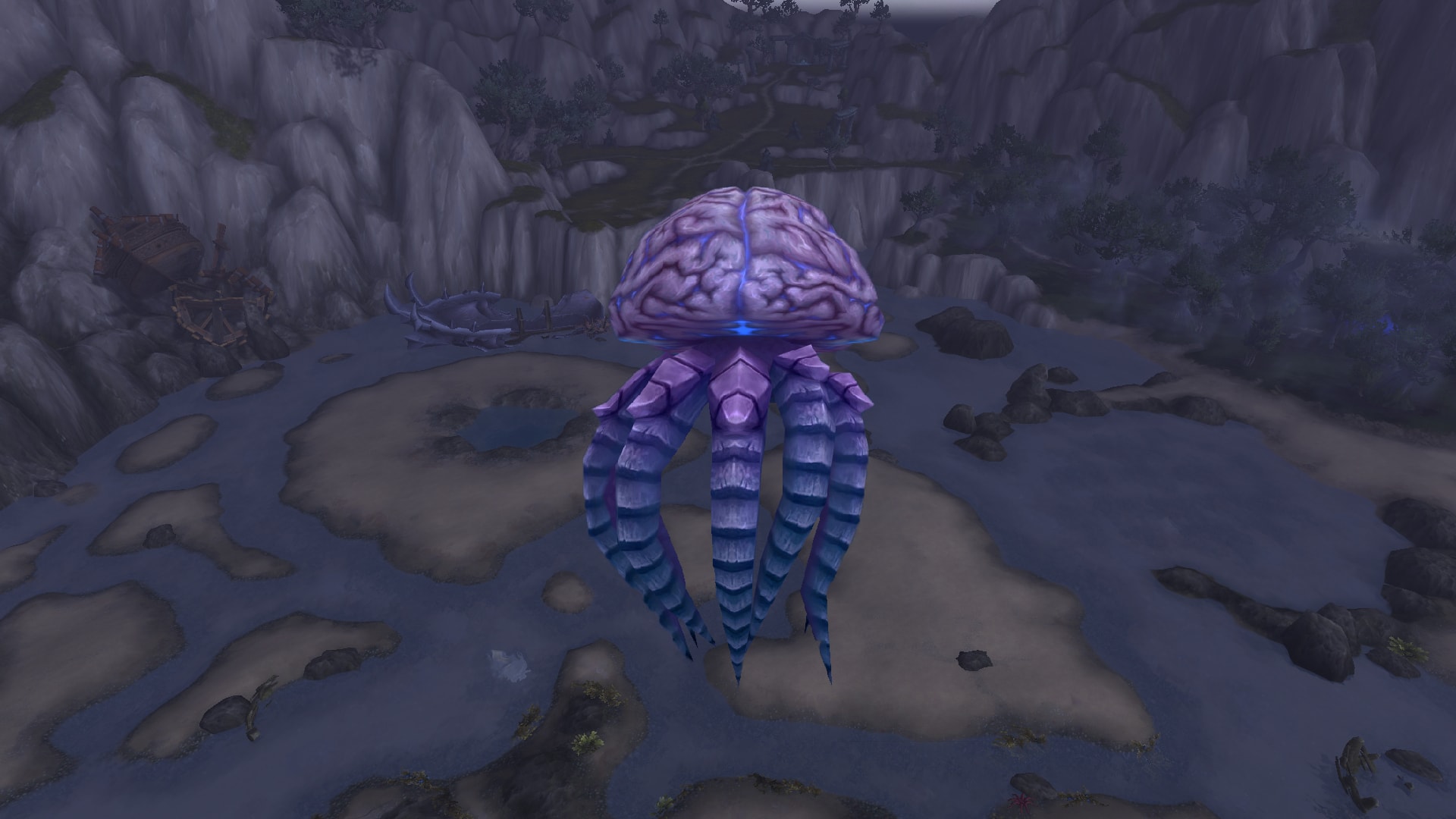 Capable de se lier aux autres joueurs la détenant, elle permet de voler, tout en augmentant sa vitesse de déplacement de 10% par joueur présent. Cependant, seuls les membres du groupe ayant terminé le secret à vos côtés seront capables de se lier à vous. Il est possible de changer les joueurs avec lesquels vous souhaitez vous unir, en aidant ces derniers lors de la résolution de leur énigme. Vous ne pourrez donc jamais être plus de 5 sur cette monture.
Pour la première partie de ce secret, vous n'aurez pas besoin d'alliés, mais de près de 3h30, voire 4h pour récupérer des monocles. Ces derniers, disséminés un peu partout dans Azeroth, sont au nombre de 4. Tout commence à Shattrath en Outreterre, avec Eskrokar, un vendeur d'amulettes ahurissantes. Il vous faudra débourser 28 pièces d'or (ou plus en fonction de votre niveau de réputation avec les habitants de la cité) pour acheter le Talisman Trouveur de Trésors Tangibles.
Lorsque vous vous équiperez de ce dernier, 4 objets apparaîtront en surbrillance sur le comptoir d'Eskrokar :
Chaque objet vous permet de vous rendre à l'endroit d'un des différents monocles. Vous pourrez alors commencer votre quête, mais attention à ne pas vous sentir pousser des ailes et vouloir tout faire en même temps ! De même, il est important de lire la lettre pour commencer la recherche du monocle bleu.