Retrouvez toutes les informations sur la mise à jour 8.1 de World of Warcraft : Battle for Azeroth.
Après l'introduction en grandes pompes de Battle for Azeroth avec Uldir et son progress, la dernière extension de World of Warcraft s'apprête à recevoir sa première grosse mise à jour avec le patch 8.1. Déjà présenté brièvement lors de sessions de questions réponses, plus d'informations seront révélées lors de la BlizzCon 2018.

>>> Découvrir la note de patch officielle <<<
Nouveau raid
La Bataille de Dazar'alor, un nouveau raid, va marquer l'histoire du jeu, puisque l'Alliance et la Horde auront des ennemis drastiquement différents. Préparez-vous à marquer l'Histoire le 23 janvier !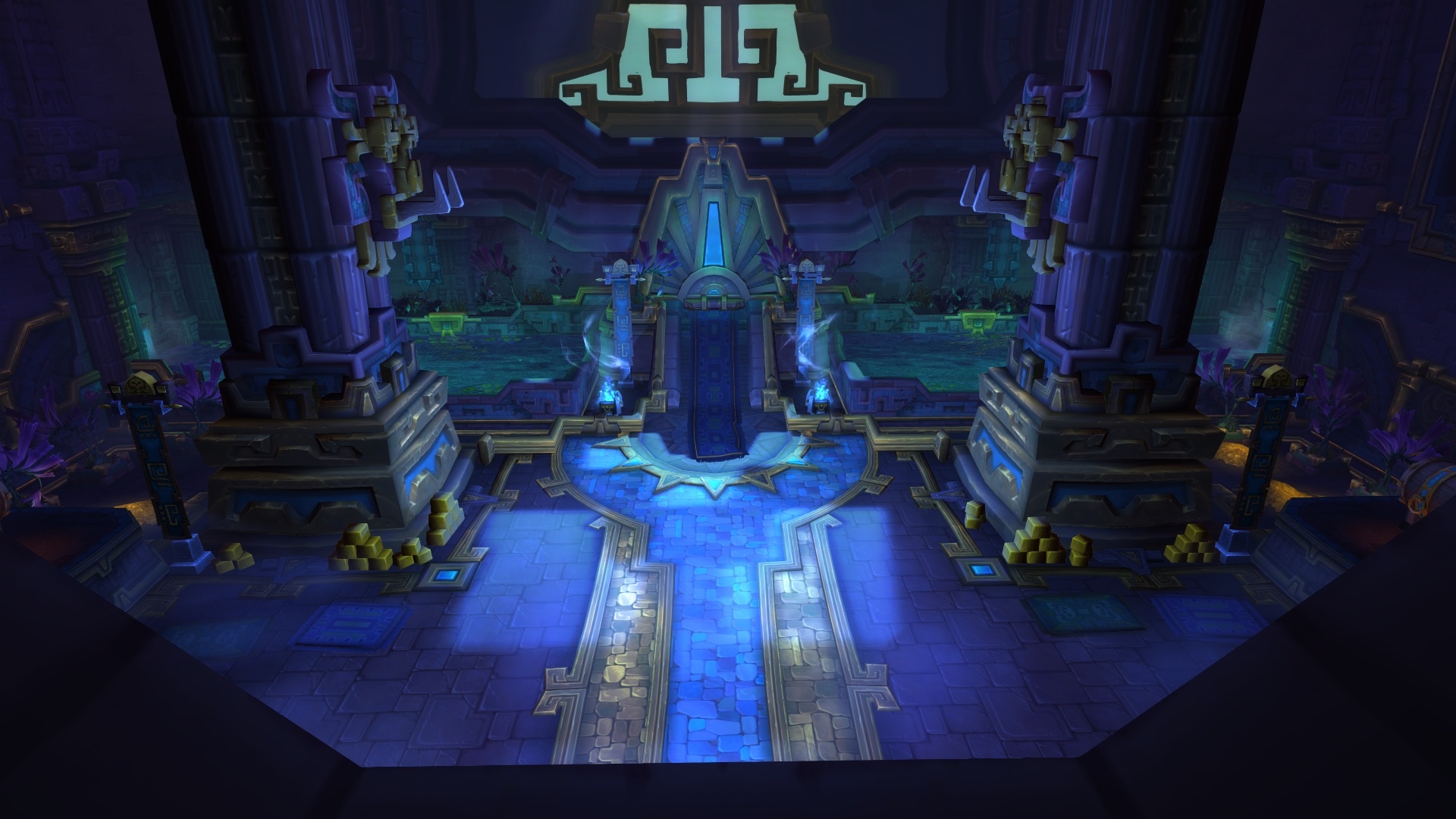 Découvrir la Bataille de Dazar'alor
Changements pour l'Azérite
Avec le nouveau système tournant autour du Cœur d'Azeroth, de nouveaux traits feront leur apparition, d'autres disparaîtront, et certains subiront des changements. Un 5e anneau de traits d'azérite fera son apparition à la 8.1, il est composé de 2 traits pour chaque spécialisation.
Suivant ces changements sur les traits d'azérite, il sera désormais possible d'acheter des armures azéritiques spécifiques à certains marchands, afin que la progression du niveau d'objet ne soit plus bloquée.
Découvrez les Résidus des Titans, la nouvelle monnais pour vos armures Azéritiques
Donjons Mythiques
Les donjons mythique + subiront eux aussi quelques modifications et pas des moindres. Nouvel affixe, équilibrage, ou encore nouvelles récompenses, tant de choses qu'il ne faut surtout pas oublier.
Découvrez tous les changements pour les donjons mythique +
Classes
Connus pour avoir de nombreux défauts dans leur gameplay, les spécialisations Élémentaire et Amélioration du Chaman subiront une refonte, de même que le Prêtre Ombre et possiblement le Guerrier Protection.
Découvrir les guides de chaque spécialisation
Nouvelles races
Connues depuis plus d'un an maintenant, le patch 8.1 marque l'arrivée de deux nouvelles races alliées : les Humains de Kul Tiras et les Trolls Zandalari.