Le Théâtre de la souffrance est l'un des nouveaux donjons de World of Warcraft avec l'extension Shadowlands. Retrouvez ici toutes les infos sur l'instance et ses boss.
Avec les nouvelles zones de Shadowlands, la nouvelle extension de World of Warcraft, Blizzard va également introduire de nouveaux donjons. Ces instances seront, comme à leur habitude, faisable à cinq joueurs et dans des difficultés différentes. Chaque donjon comportera ainsi plusieurs boss qu'il faudra vaincre.
Le Théâtre de la souffrance sera l'un des donjons disponibles uniquement au niveau 60, le niveau maximum de l'extension.
Le Théâtre de la souffrance, infos sur le donjon et ses boss dans World of Warcraft: Shadowlands
Situé dans la zone de Revendreth, le Théâtre de la souffrance sera disponible uniquement au niveau 60 et fera donc partie des donjons end-game de Shadowlands. Composé de pas moins de 5 boss ce donjon présentera également une particularité au niveau du premier boss. En effet ce dernier demandera au groupe de joueurs d'affronter trois adversaires en même temps dans une arène.
D'autres informations devraient être disponibles dans les jours à venir avec l'avancée des phases de test pour Shadowlands.
An Affront of Challengers : dans une arène les joueurs devront affronter trois ennemis et les tuer un par un. Les boss utilisant une capacité spéciale à 40% il faudra les tuer dans un certain ordre.

Xav the Unfallen : le second boss du donjon utilisera principalement des sorts au corps à corps.

Gorechop : assez similaire au Boucher de la franchise Diablo, ce boss utilisera un crochet pour infliger des dégâts aux joueurs et fera apparaître des adds.

Kul'tharok : ce boss infligera des dégâts sur la durée et tentera d'aspirer l'âme des joueurs. Il faudra donc bien se positionnner pour en venir à bout.

Mordretha, the Endless Empress : comme pour le boss précédent, un bon positionnement sera l'atout principal des joueurs pour tuer ce boss et terminer le donjon.
(source : Icy veins)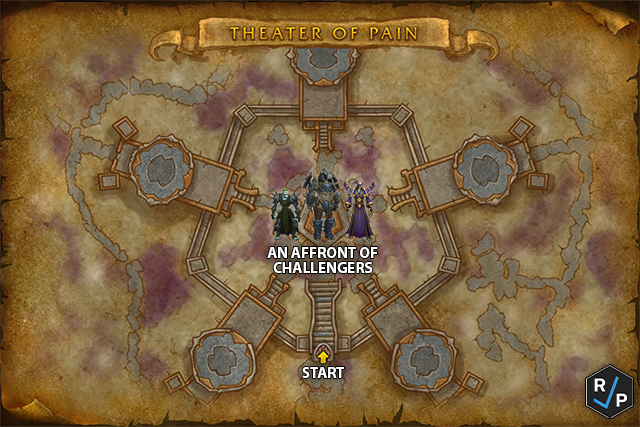 An Affront of Challengers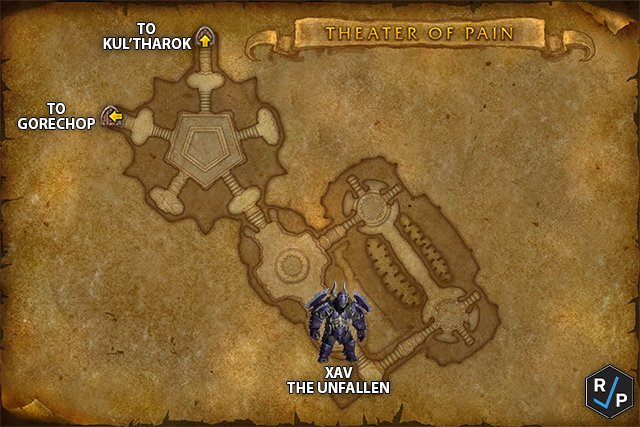 Xav the Unfallen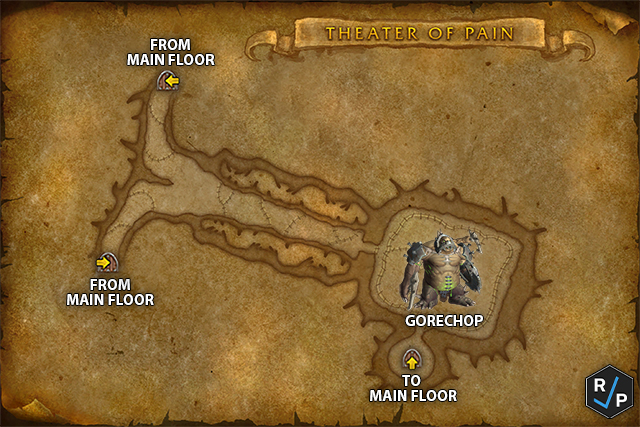 Gorechop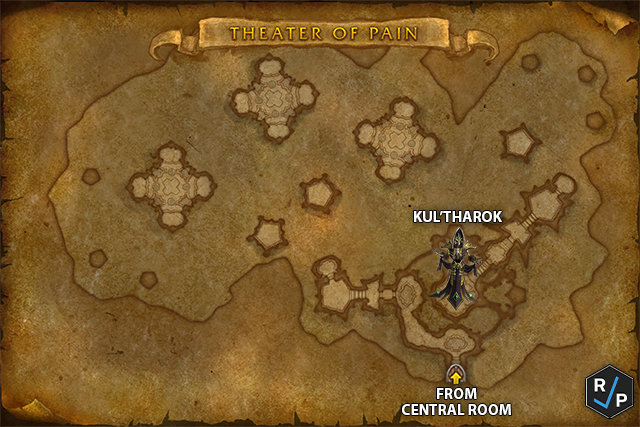 Kul'tharok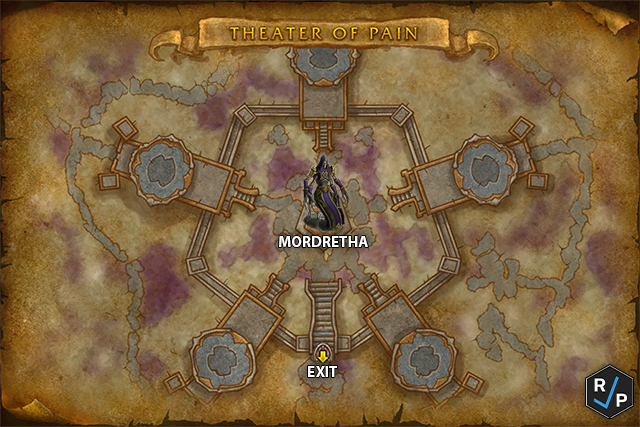 Mordretha
(crédits images : Icy Veins)
En attendant n'hésitez pas à consulter notre portail dédié pour ne rien rater de l'actualité de la nouvelle extension de World of Warcraft.


Toutes les infos sur World of Warcraft: Shadowlands