Le Brutosaure va bientôt disparaître de World of Warcraft, on vous explique comment obtenir la monture.
L'extension Shadowlands va bientôt apporter de grands changements à World of Warcraft tel qu'on le connaît depuis deux ans maintenant. En effet, outre les changements sur les différentes classes, les nouvelles zones, nouveaux donjons et bien d'autres, certains éléments vont définitivement partir du jeu.
C'est notamment le cas du Brutosaure, une monture un peu particulière. On vous explique ici comment l'obtenir avant Shadowlands sur World of Warcraft.
Comment acheter le Brutosaure sur World of Warcraft ?
Parmi les nombreuses montures de World of Warcraft, certaines étant parfois très compliquées à obtenir, le Brutosaure est sans doute l'un des plus simple. En effet il suffit simplement d'acheter les Rênes de brutosaure de caravane puissant auprès Talutu à Zuldazar (Horde) et de Nick le cynique dans la Rade de Tiragarde (Alliance). Cependant même s'il suffit de l'acheter auprès d'un vendeur les joueurs devront tout de même dépenser 5 000 000 de pièces d'or ! Un véritable investissement donc, réservé aux joueurs les plus fortunés.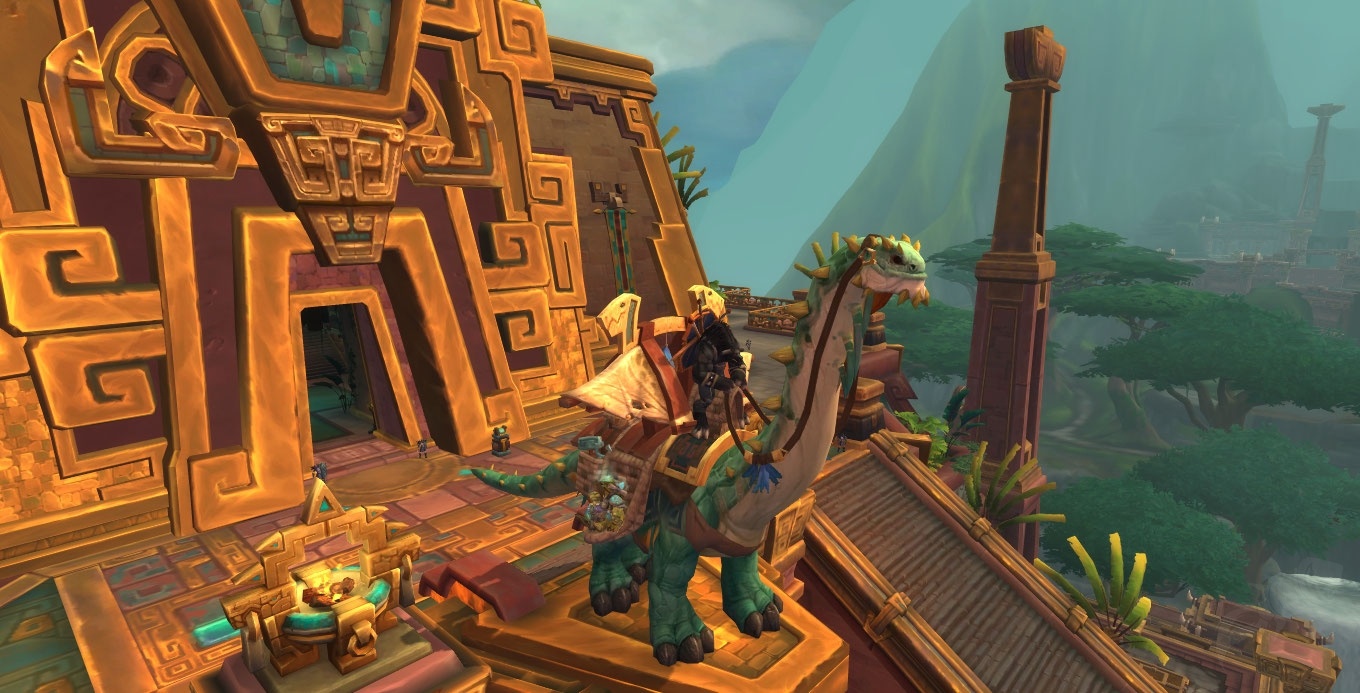 Le brutosaure est disponible à la vente à Zuldazar et dans la Rade de Tiragarde
(crédits image : DaRiuzZ via wowhead)
En ce qui concerne la monture, certains se rappellent, ou possèdent, sans doute des mammouths de Wrath of the Lich King ou les yaks de Mists of Pandaria avec des vendeurs et des forgerons. Le brutosaure possède également un vendeur mais surtout un hôtel des ventes ! Bien pratique donc et permettant d'éviter des aller-retours à Hurlevent ou Orgrimmar.